10 best home bar essentials You should have in 2023
Introduction
Make your home more dear to you by adding a home bar set that doesn't let you leave the comfort of your home. Well' not recommend reveling in the drinks till the blue hour, but if a short span of gatherings with some tasty and rich malts can put off the blues, let's discuss a home bar and the accessories those are must-haves in it.
10 best home bar essentials you must have
A thought-out home bar is one with enough hospitality, convenience, and evidence of interest and passion in trying new tastes and sharing them with people. Such are the accessories mentioned below that create such an environment.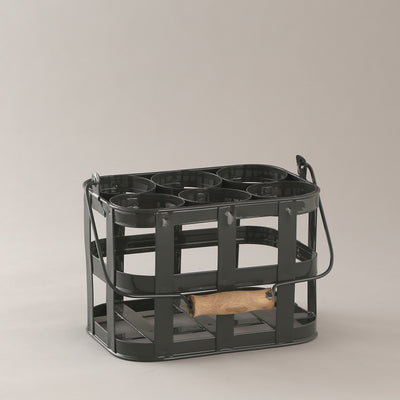 Surely at a home bar, one can't say 'Drinks on me' but can say Drinks are with me, so carry your selected malts or spirits in this iron bottle holder to keep it safe and cool. The spacious holder can draw in and draw out the bottles with much ease and the handle makes it easy to carry it anywhere if there's a change in the spot of partying at home. While your mates keep rummaging about the racks or shelves only to find the same old drinks, surprise them with some of your favorites or recent discoveries in this rustic bar accessory.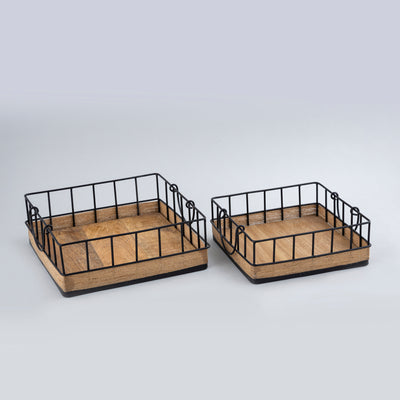 Trays naturally give the impression of a decent accessory and a symbol of serving. Well, if you have invited some elite or official heads into your home bar, keep in mind to have a decent tray to serve their worth of shot. Make it more appealing with these wooden twins with an iron finish and metal wires. These trays are more suitable to hold the glasses as the sides don't let the glasses slide off the already tipsy servers. Add this to your home bar to witness the transformation into an efficient one that offers a blend of practicality and aesthetics.
Three-Storey Black Bar Trolley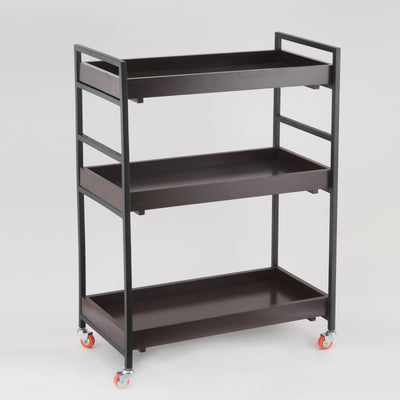 A bar trolley is one of the most recommended accessories to have in a home bar, as this serves the drinks on wheels rather than to trust tipsy-toes. It's quite often that when one invites an awesome lot of friends to his or her home bar and witnesses a few groups of a couple of individuals each sharing different stories, but share common tastes or malts, these trollies are best to serve among. Here is a 3-story trolley made of metal with smooth edges and a superior finish. Place the bottles in the case, glasses, and some food to munch on, and set on a trip at the party.
Brass Barware Ice-Buckets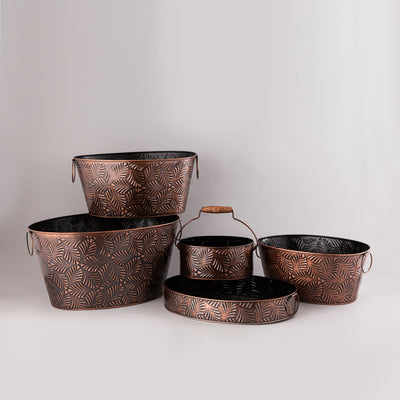 An indispensable addition to the home bar that serves a dual purpose: practicality and aesthetics. We all are aware that the ice buckets tend to keep the cubes solid for crafting cocktails at home. They ensure a backup idea to chill your drink at any time during the party. This multi-component brass barware ice bucket set ensures a healthy detail to the home bar accessories and has the reflecting ability due to the bare copper finish to bounce the light if any in the room. Apart from being an extra layer of sophistication to the bar, it is the most sought-after accessory to any cocktail enthusiast.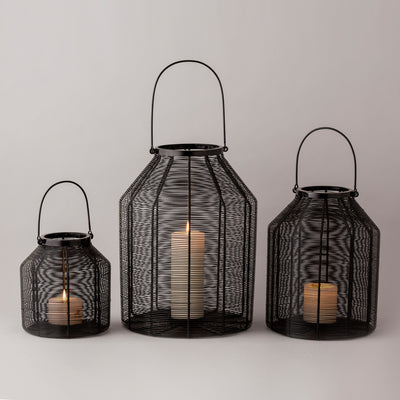 Sure lanterns are versatile fixtures that create a cozy and warm atmosphere to entertain the mood and spirit of your friends at the home bar. Apart from the aesthetic appeal, these illuminate the bar space or the table to reveal the distinct malts and eatables and have an intimate conversation. The set of copper-plated iron lanterns shall be a majestic touch with its intricate mesh design to feel the ambiance a level up. The color of the lanterns has a universal appeal to customize and complement any type of bar design. Place it on a cocktail mixing table or dangle it over a sitting apparatus to feel the moment as realizing things around is also one of the factors to experience such.
A look of taken aback can be expected as to see a copper mug in this section as the common notion makes us expect some trendy transparent or translucent drinking set. But if you are a fan of some periodic or socio-fantasy films or series, you'd be sure of having witnessed the characters sipping wine, ale, or alcohol from the metal glasses, vessels, and mugs, such as metal is copper. Ever come to have known about a 'Moscow-Mule' drink? Well, if you are a racing one or a diligent worker, then it is high time to try this concoction of vodka, gingerbeer, and lime juice that is known to be served in a signature copper mug presentation(that's the free cocktail recipe there). A copper mug can be ideal for serving a variety of drinks since it can maintain the temperature of contents. So add this to earn or maintain a reputation of versatility.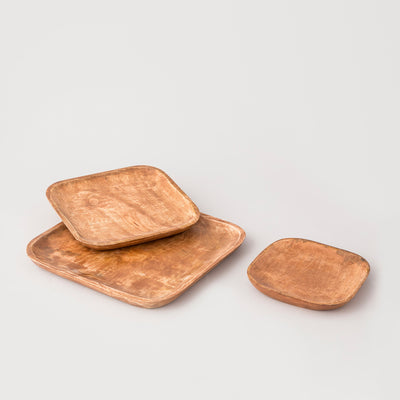 It's fortunate to have a piece or accessory to be in a home bar that serves the purpose of duality. One has to endure to behold the sight of clutter or overwhelming items that have no use after their service of quick purpose. If not a waiter or a server is appointed, the serving trays won't leave the bar only to make it more clumsy. But here is a design that can be a tray and plate at both times to serve or carve a pie and eat out of the same, made of mango wood adding a natural element. Items such as these can trigger you to cherish the moments you might have had topping up drinks in the woods.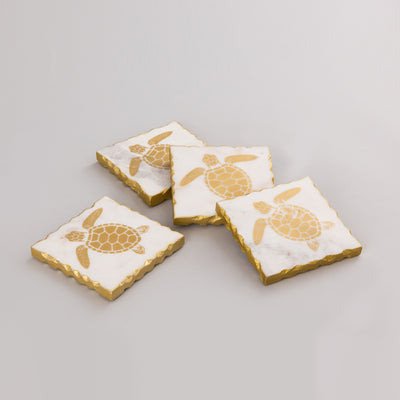 Another indispensable and protective barrier between your drinks and the table surfaces is the coasters. These are often used to protect the table tops from unsightly stains and cup or glass wet rings. Use these coasters that are marble-made and stomp your mug or glass to bear while you stay afloat and revel in your spirits with friends like the screen-printed tortoises in the image. These are an impeccable addition to the home bar accessories, creatively well-handcrafted with a sober touch and gold border. Preservation of the barware and contributing as a hoster for a decent cocktail party are the main specialties of these coasters.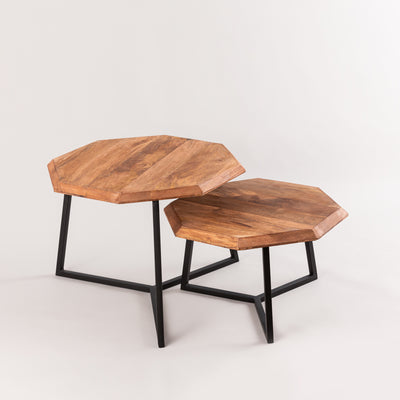 Apart from the bar or cocktail-making table, a well-thought coffee table addition is the best choice to spice up the ambiance and overall look of the area. A most important accessory that provides a center gathering point for the guests to catch up for conversations and impromptu get-togethers. This twin set is made of iron and wood with an artistic touch of rectangle and nested console design. This format adds character and personality to the space offering space to set down snacks, drinks, and appetizers that are perfect for hosting friends and family. A table in this structure is always a welcoming sign for a warm gathering.
Yellow-Black round-shaped Mudha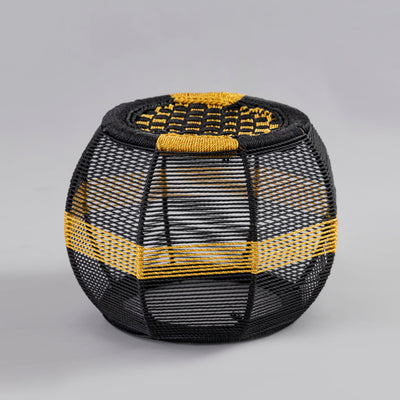 Mudhas are actually an underrated addition to any type of decor. The use of it can only be understood when one uses it for a while. A flexible sitting accessory in any room, one can climb on it to make things organized at certain heights, and one can rest their legs reveling in their own work. This cozy to-sit-and-carry Mudha of unusual design and strong rope-draped structure can be an appropriate addition to your home bar. You can add this to your home bar if your racks are full of wine malts that you can serve and clink with your family. A couple of these may let the bonding grow further and stronger as certain accessories cultivate distinct emotional experiences. 
Conclusion
These are the essential accessories that have a functional quality to it rather than a mere decorative effect. Understand and choose them as you choose your malts and raise the spirits. 
FAQs:
1.How do I set up a nice home bar?
Define your space and budget for a dedicated room where the furniture, equipment, barware, and other decor are and the cost to set them up.

Choose the right furniture for the room that fits the space and suits your preferences. Ensure having dedicated racks and shelves that have functional features.

Get your own collection of spirits according to your tastes and understand the tastes of regular friends and family to set a certain cocktail mixing essentials.

Arrange the space with appropriate glassware, coasters, napkins, and other minute things for a complete good for all.

Personalize and decorate the home bar space with any portraits or funky art pieces and dim ambient light fixtures for an otherworldly experience.
2. What is the most important equipment in a bar?
The most important equipment includes bottle holders, racks, glasses, mixtures, shakers, and a table for conjuring magic concoctions. These tools are complemented with other essential accessories making an ideal home bar.
3. What's the ideal size of a home bar?
The ideal size is based on the house structure and the space that you'd like to name under the home bar. It is also based on the number of friends or family who visit on a regular basis for drinks. Sometimes the size is also based on the type of people you'd have to clink your glasses with. There are certain rules regarding the dimensions and basic architectural designs to set a home bar where an expert can make it for you.