12 Stylish And Practical Coffee Table Decorating Ideas
Coffee tables are the added value to the dining or the living room, so the interior designers and house surgeons recommend making it more elusive with both the decor and functional items. Decorating a coffee table enhances the environment and condition of the room. Accessories of distinct structures, or rotating seasonal decorative elements create an impact of relevance and representation of peculiar taste. Here are some of the accessories to decorate your coffee table.
12 best coffee table decorating ideas for your living room
Here are some of the best accessories to decorate your coffee table with that adds liveliness to your room.
1. MATT BLACK TRAY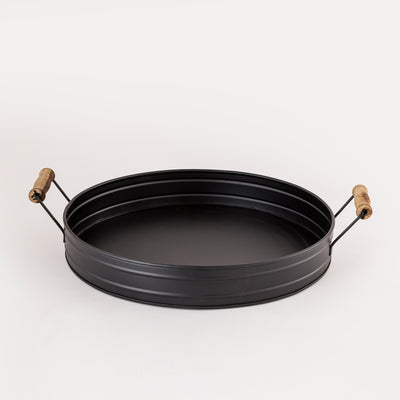 Ever wondered if a tray could be a useful decor item on a coffee table? What a radical thought that would be. Apply this thought and ideate on a coffee table of considerable size. Place it on a rectangular table to distinguish the versatile dimensional characters in a living or dining room.  A couple of coffee mug sets, a stack of books to pass off coffee time, or a couple of small accessories filled within offer a well-designed and utility look. The shape of the tray contrasts with the table will offer a distinct look. 
2. LEAF BOWL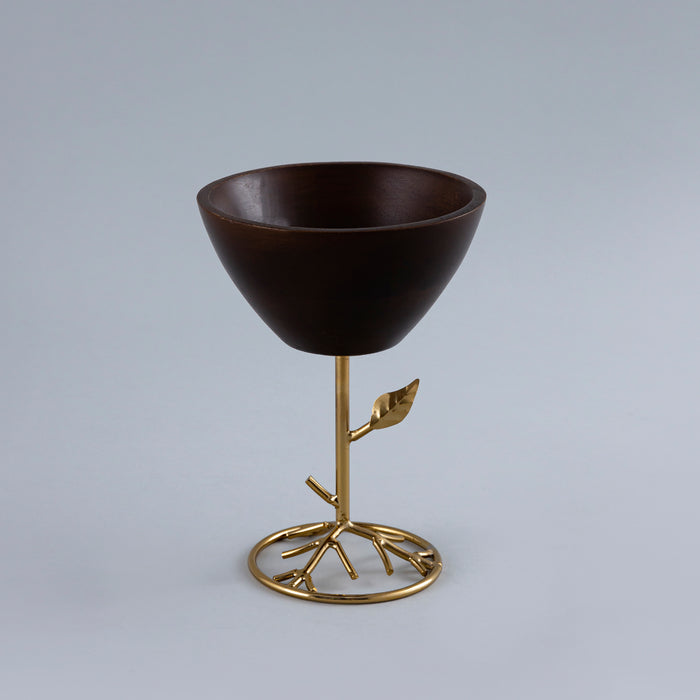 It is like a stem straight out of a golden sapling that ended up blooming a wooden bowl. This is an iron and wood combination with a gold and walnut wood finish. This bowl with a stand doesn't occupy much space but has the impact of hovering on the coffee table with its design and utility features. Place it in the middle of the coffee table and stuff it up with any street-side thrift items, waterless shrubs, or dry fruits that showcase your diverse taste. The dark texture of the bowl on a light-colored coffee table offers an eye-catching focal point.
3. BALE SHAPED WOODEN BOWL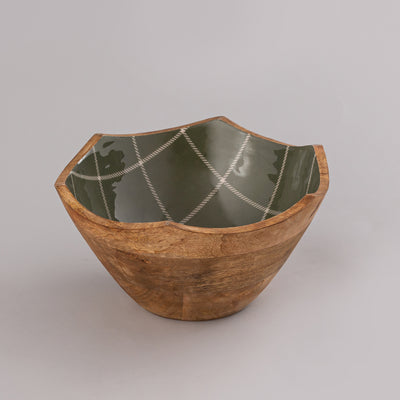 A natural wooden bowl with an enamel finish can fit in the center or to the side of the coffee table with its unique design. Drop in a couple of thoughts to fill this up, stack it decently to the precisely cut rim with some water pebbles, fill it with shrubs, or use it to store some tiny accessories that are constant in our daily chores. Use it traditionally for fruits, berries, and sprouts to munch on during coffee time, or just leave it empty as the well-polished and shiny shallow space and the precisely cut rim arcs with an exterior wooden finish offer a texture and warmth even to a modern coffee table.
4. A CANISTER SET
An ideal set to be on any coffee table for those who like a shot of instant coffee. Be it a dining room or a living room and so on, these twins pose a classic presentation. The smooth black coating texture of the holder, lids, and cracked glass design is a simple look far from any sophistication. When your coffee table is filled with multiple accessories with too many vibrant colors, this simple black-and-white color is a subtle addition. The design and texture make it both a simple decor and a utility in a homely environment. 
5. MARBLE LEAF TRAY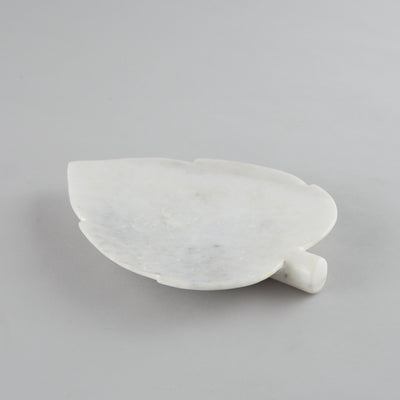 This leaf-shaped marble piece shall be an ideal presentation during the visit of any friends or relations. The essence of nature is embedded in the concept of the tray, making it more appealing than any type of modern tray that stands out in the attention given to the room. Arrange it with the muffins, pastries, and other snack items, or simply stack it decently with a tiny votive, lit candles, an art craft of a serene face, or a small flower vase of contrasting color. Juggle and throw in some of your ideas perpetually and evolve the style of the coffee table, and it is advisable to have this in the living room.
6. SQUARE MARBLE COASTERS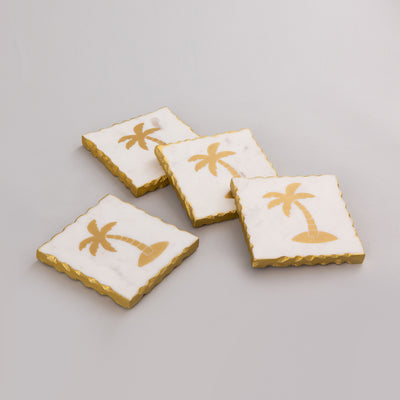 Reminiscing a taste of coffee should trace you back to the conversations you have had and vice-versa. But any of that shouldn't include an unappealing look of a coffee smudge or a ring on the coffee table that's a bit toilsome to scrape. That's when these coasters come to the rescue but with subtle precision and that too handmade. Add it to the array of accessories on a coffee table, place it on corners of a square or rectangle coffee table complementing the shape, or group them up as a horizontal building block on a round table. Add an enriching yet cool accessory to your coffee table.
7. TABLE ORGANIZER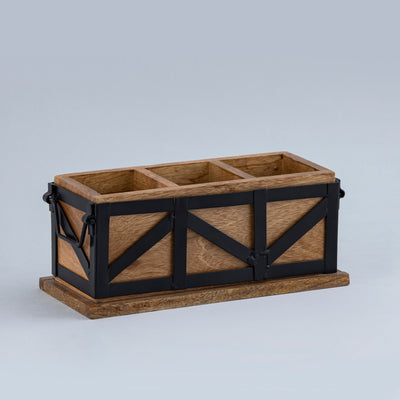 When your coffee table is more than just a namesake, the items with quite a shape of stance could be stacked, but what of any pens, pencils, or other rolling cylindrical tiny accessories on a table? Doesn't the table look clumsy taking away the essence of its use and look of the room? Well, all the confusion and mess is put to an end with a table organizer. Add this handcrafted wooden table organizer perfected at the ends with iron handles adding a formal look to the coffee table. Fill this at your discretion to jot down or work while sipping the coffee.
8. PINEAPPLE WAX VOTIVE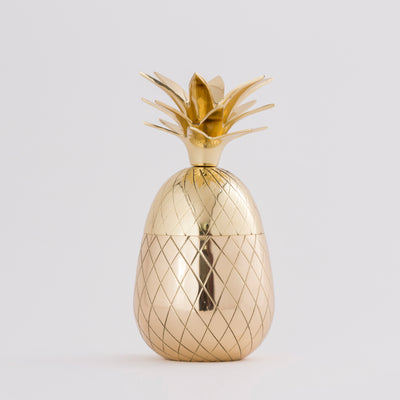 Think of a votive that encapsulates the effect of multiple small tea lights on a coffee table that doesn't come with too much sophistication but with a simple modern design with an antique touch. Try this golden-colored brass polished pineapple wax votive on the coffee table that asserts an incredible radiant look. This is a centerpiece that presents a decorative effect to the coffee table during sunlight beaming or reflecting the glimmer but shows its magic when lit proposing warmth and light in a mild atmosphere. A true showpiece to attract and reflect attention, it is a must-have on a coffee table.
9. HURRICANE TEA LIGHT
Be it spending time too early before the fall of dawn or alone gazing at the distance in the wee hours and running some ideas through a coffee sip, a small-lit hurricane supports the ambiance with a light spread through the open windows like this. Isn't it like a piece straight out of an iron or a metallic welding garage? Just a solo addition of this hurricane light adds weight to the purpose and rustic look for the coffee table in all sorts. This practical set is the source of light that lets people huddle up around the reveling light, a perfect occasional piece on a coffee table.
10. EARTHY FLOWER VASE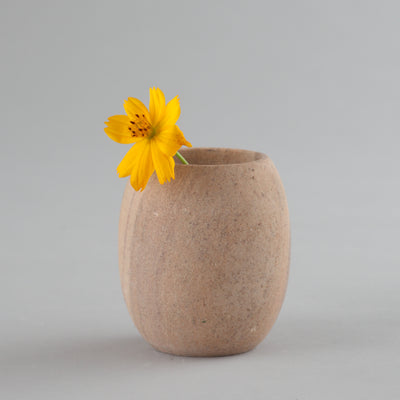 A different set of natural elements combined and blended into this deep surfaced earthy brown-colored soft stone flower vase. Add this vase to your collection of other modern vases to spice up the vibrance or place it at the center of the coffee table of less size or range. The size and the look of the vase are amendable not only with distinctly occasional flowers to change now and then but also with different objects. The vase with a touch of natural aesthetics has the simple power of adapting to the living or dining room of any design or atmosphere.
11. GEOMETRIC TABLE TOP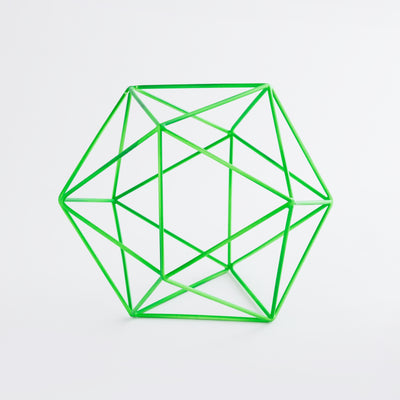 Not all the glory of being a centerpiece on the coffee table goes to vases, shiny votives, and others, but also to an item that has some sharp look and identity to itself. Such as this table top with fine architectural value adhered to it. The icosahedron-shaped green iron table top on a coffee table brings a modern accent to the room the table is present. This geometrical piece has enhanced quality with some utility to it. Try a couple of pens or pencils into the hollow spaces making it a stylish and purposeful accessory on the coffee table.
12. ANTIQUE TRUNK COFFEE TABLE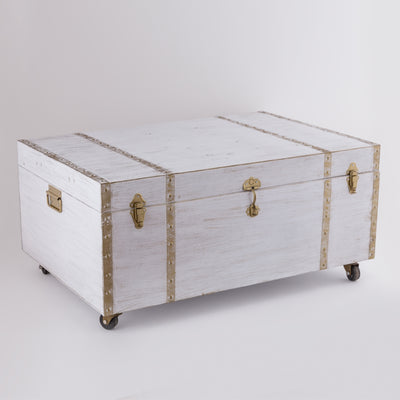 There has been a trend and wave of chest boxes or trunks replacing the traditional coffee tables, so now the trunks are coffee tables. It is a total revamping look of the room as a coffee table and as well a space to fill up with the essential accessories. So, let's surf on that trendy wave with this antique trunk made of iron with a golden touch at the corners and middle. The trunk's addition raises the standards of the living room and artful stuffing the top of the coffee table with decor and a dhurri cloth adds an attention-grabbing vintage look.
Conclusion 
Go through the article and buy the accessories based on the relevance, style, and functionality they add to your coffee table and living or dining room.